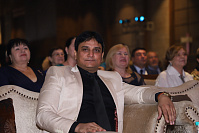 How and when did you get introduced to the company Art Life?
There's a very interesting incident behind my introduction to Company Art life. After completing my studies in the field of Aeronautical Engineering from Russia, I came back to India and was staying in Delhi for almost 3 months in search of a suitable job. I had uploaded my profile in many social networking sites and suddenly one day while I was browsing a site, I received a message about the launch of a new Russian Company in India looking for Ambitious individuals to expand their Business.
I had good command over Russian language, so I called up the Russian delegates who gave me an overview of their Company profile and Business structure. It was totally a new concept for me, but as I like to take up challenges, I decided to give it a try and fixed up a meeting with them. Next day early morning, I went to meet the Russian delegates and in the course of our discussion about Indian and Russian culture they expressed their desire to expand the business of ART LIFE COMPANY in India.
I was taken aback when I got to know that the tasty beverages like tea, coffee and soups which we were relishing together since morning were actually manufactured by Art life Russia. This was the moment when I made up my mind that Indian people should also have access to such high quality products. I was very happy and excited to have finally found a way to achieve success in Life along with working for a good cause - "Providing Health and well-being to all" by promoting well researched and scientifically manufactured high quality Dietary supplements in the Indian market.
Has this event affected you and what has changed in your life?
It was a turning point in my life. Ever since I have taken this decision I have never looked back and today I feel so happy and proud that God gave me this kind of opportunity. Today Art life has transformed the lives of thousands of people and they shower their blessings and express gratitude towards me for introducing such a Wonderful Company in India. I tell them it is just the beginning, together we have to achieve a bigger goal!
What were you doing before you became the Executive Director of "Art life India"?
I belong to a humble background but one which has inspired me to face hurdles in life with a lot of courage and optimism. I knew that if I consistently work hard and stay focused on my goal, one day I would achieve it! A dream doesn't become reality through magic...It takes sweat, determination and hard-work. Many people in India have a dream to go abroad for higher studies. I got that wonderful opportunity to fulfill my dream when I joined a course of Aeronautical Engineering in Russia. But it was not an easy task to juggle my studies with part-time jobs to bear the exorbitant expenses of education. During the day I used to attend my classes and worked till late-night in clubs/discos to earn some money. I never lost my faith and finally I completed my studies and returned to India with big dreams. I was yet to discover the harsh reality which looms in India of fewer vacancies and too many candidates. Again I had to struggle a lot and then got selected in Hindustan Aeronautical Ltd. However, I declined the offer because the salary was not at all appealing. Finally I got the golden opportunity of my life to be a part of Company Art life !
How exactly do you help Art life distributors to develop business in India?
Everybody in the organization has a role to play and the role of a Director is to paint the bigger picture and help people stay connected to their dreams. Today I need to reach out to the Distributors and communicate what is happening within and outside the Organization as well as its impact on the Organization. When I got the post of Director in Company Art life, that day, I decided I will never sit in the chamber just like a boss. I always say that I am also like a distributor, a part of the Company and all of us are working together for a bright future. Since 3 years, I don't remember even a single day when I have taken a day off from work. I am always ready to help people at any time if they wish to succeed in their life. In India, we consider everyone who is associated with Art life as our Family members. It is my dream to work with all the Art life Distributors just like a family and not like a boss.
How do you assess the results of their work in the company?
Challenges in life come in three categories-EASY, DIFFICULT AND IMPOSSIBLE!
Those who take the easy way
have a safe and boring life;
Those who follow the difficult way
have a tough but satisfying life;
and those taking the impossible way
are remembered forever!
If I say that I am satisfied with the results, then it is not true but if I say that the remarkable results which we have achieved in India, are a result of people's faith, then it is true. Every day so many Companies are entering the market and close in a short span of time but people who have become a member of Art life Company have complete faith that they have a Successful and Prosperous future with us. I think we have already succeeded today in creating a good image of Company Art life in the Indian market and will flourish in the days to come. No one can stop us in our efforts to build a bright future of Company Art life in India!
What do you value most and enjoy in your work?
As a Director it is my responsibility to build an environment where employees can flourish by enabling involvement at every level. I conduct a lot of open house sessions to talk to my Distributors directly. This also gives me an opportunity to understand their needs and concerns better. I love to work with our Distributors as I am always planning new promotions for them and developing new promotional materials using innovative ideas. I always talk to them and try to understand their problems and welcome their new ideas/suggestions for improving the Business.
What inspires you and helps you on the path to success?
When I see common people achieving good results in our company and becoming successful in life, it feels great! The blessings and words of gratitude of people who have got excellent results with our products, provide me immense pleasure and inspire me to work harder to take Art life to the top!
What are your plans for the near future? How many more unclimbed peaks?
The Winner Always Has A Plan!
The Loser Always Has An Excuse!
My ambition is to take Art life company to the top in Indian Market because this belief has been made strong by the feedback given by our users and distributors about the positive influence of Art life products on general health . When we started our business in India then we were working only with 6 products and today we have more than 40 products and all the products are excellent. Our Head office in Russia has been working with so many new concepts, new products, new internet system and in near future we will be providing so many facilities for our Indian distributors that they will have an easy access to all the information. Today we are working in Assam , Nagaland , U.P, Punjab ,Delhi , Rajasthan ,Gujarat ,Goa ,Mumbai, M .P , Kerala, Hyderabad and many other places as well. My 1st priority is to build a strong base of education system so that people get good knowledge about our products, marketing plan & system of our Company. My 2nd priority is to provide easy delivery of products to all our distributors, for which I am developing new Service centers and also trying to open up new offices in India. Just a few months back, Art life Company has opened a new office in Mumbai as well. We are also developing informative materials, product catalogues, CDs and soon we will launch our new website in India, where people will get a lot of information.
Dreams won't come looking for you, that's why you have to chase them, pursue them until they become reality and then hold on tightly.
What is special about India, is there any fundamental difference in business development of Artlife in India? & Blagoadrya which first gained recognition of Artlife on Indian soil (the influx of customers and distributors)?
The economy of India is the eleventh largest in the world by nominal GDP and the third largest by purchasing power parity (PPP).[1] The country is one of the G-20 major economies and a member of BRICS. India recorded the highest growth rates in the mid-2000s, and is one of the fastest-growing economies in the world. The growth was led primarily due to a huge increase in the size of the middle class consumer, a large labor force and considerable foreign investments . So the whole World is looking towards INDIA and we feel proud that today we have also become a part of Indian economy and we will definitely play a big role in the Indian economy.
But this is just one face of shining India , still in INDIA people are facing so many problems major one being health . The 20th annual World Diabetes Congress of the International Diabetic Federation has said that India leads the world in the looming epidemic of diabetes. The country currently has the highest number of 50.8 million people suffering from diabetes, followed by China with 43.2 million and the US with 26.8 million. It estimated that by 2010 almost seven percent of India's adult population will have the disease.
So let's become a part of Art life family & be an integral part of our mission towards HEALTH, BEAUTY & SUCCESS .
END means EFFORT NEVER DIES.
NO means NEXT OPPORTUNITY.
So always be POSITIVE and think POSITIVE.
(Mr. Raj Kamal- Director – ART LIFE INDIA)